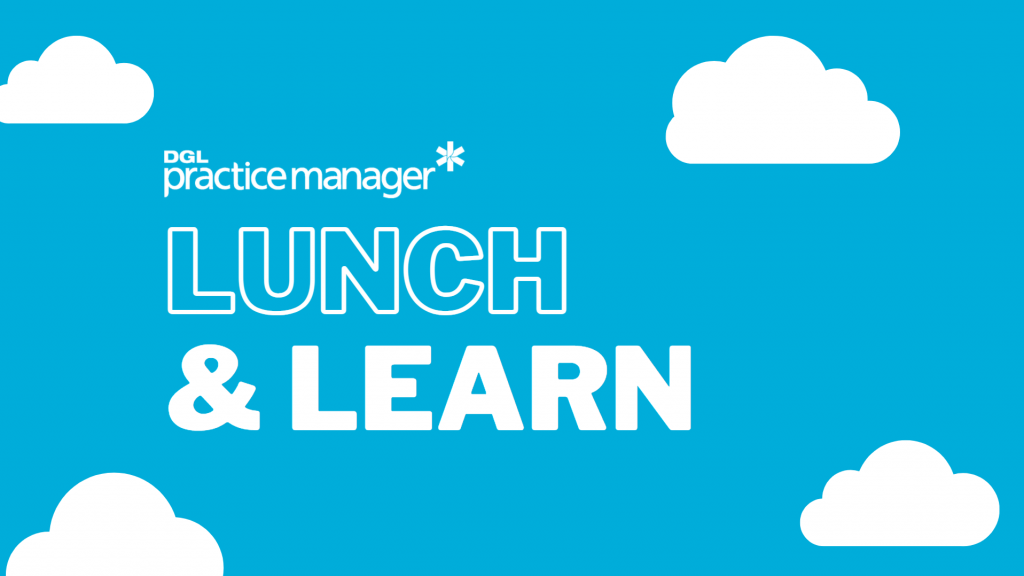 We are delighted to announce that we will be running a series of Lunch & Learn webinars during 2021.
These short informational sessions will be held over lunchtime and will feature David West, our Service Delivery Team Leader. David will be taking you through various aspects of DGL Practice Manager to make sure that you are getting the absolute most from it.
Please click the links below to register for the first two webinars:
Don't worry if you can't make it at the above times. We will be recording every session and will be sharing it afterwards. Each webinar will run for 30 minutes max, David will run through the topic and then there will be time at the end to answer any questions you may have.